Connect with your social network account
Forum rules DISCLAIMER:
Users organise and attend meets and conventions and share accommodation entirely at their own risk. Furstralia can take no responsibility or liability for any loss or damages which may occur during or as a result of attendance of those events or as a result of shared accommodation.
Posts: 27
Species: It's pretty obvious
Hello!
FurJam 2016 is well underway! The registration process for FJ2016 is live - payment options are the same as last year. In the event you want to pay via DBD, pop an email off to payments at furjam dot org.
The 2016 schedule is listed on the website!
http://www.furjam.org/
Also, our 2016 shirt design is live and available for purchase! Register and follow the instructions on how to purchase one.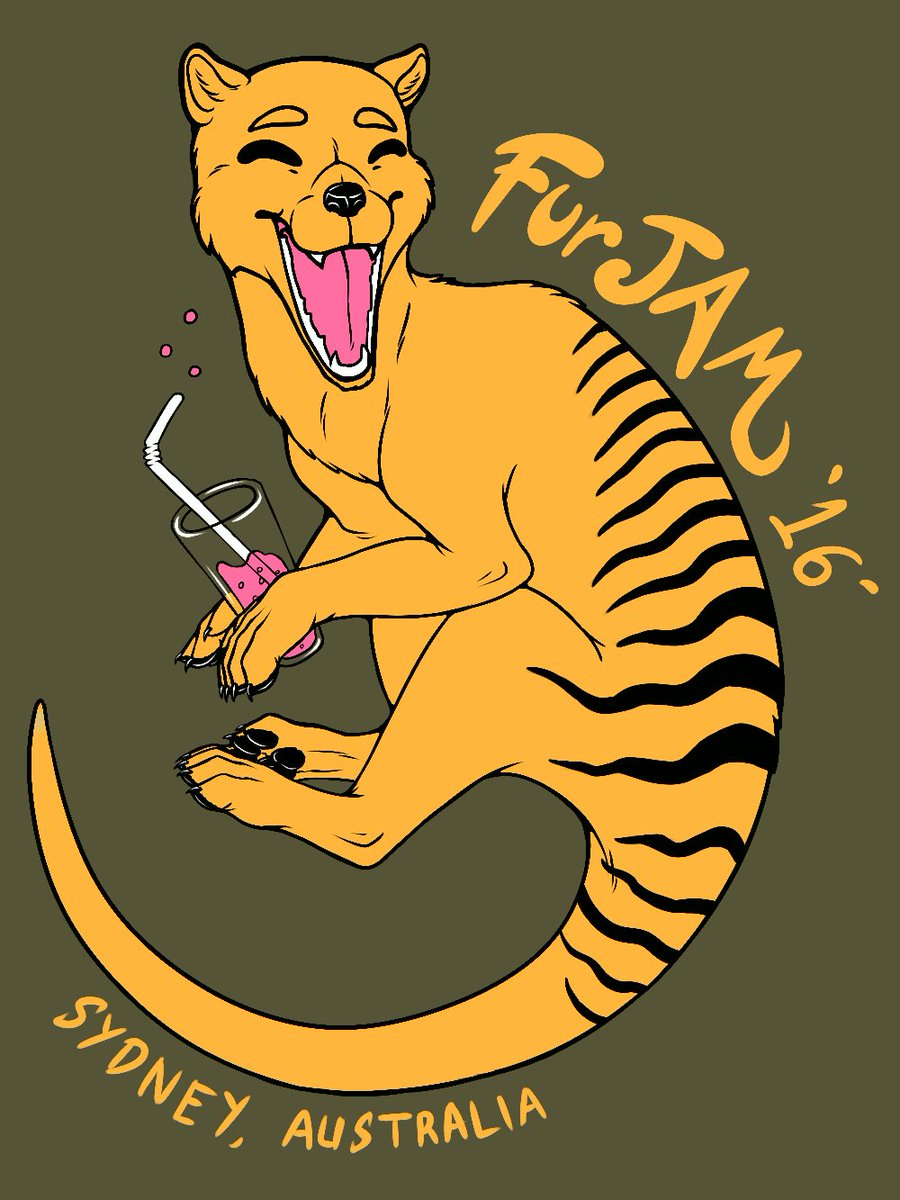 Thank you! If you have any questions about FurJam that aren't answerable by, y'know, actually reading the website, then feel free to reply to this message!
Cheers,
- Kat
---
Posts: 7
Species: Nine tailed fox
Location: NSW
i'm really nervous cause i can't decide if i want to come to furjam or not, i've never been to a fur meet before, do you have like a thing for like newcomers to furjam or something?
---
---