Connect with your social network account
Kingston modified to have a second pickup.
the black speed-knob is sort of a blend control, but as you reach the middle, the volume starts to drop, and on either end, the other pickup is included a little bit. I'm probably going to replace it with a switch, I just didn't have a suitable one lying around. Still, sounds awesome.
Pedalboard updated with a Dunlop QZone. Loving it. Also, stuff has been bumped around to prepare for more pedals, including, but not limited to, EHX's Deluxe Memory Boy, and a ZVex Super Hardon.
I bought one of these a few months ago - a Casio MT-70. $30 on eBay, can't believe I got it for that price.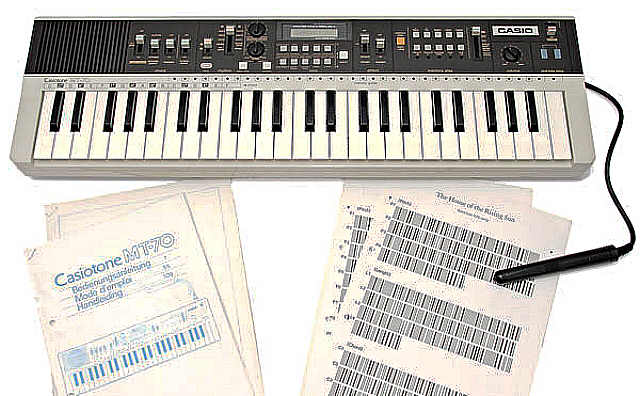 Bought a no-name 12 string acoustic for $130 a few days ago. pics to follow soon.
---
Who is online
Users browsing this forum: No registered users and 2 guests